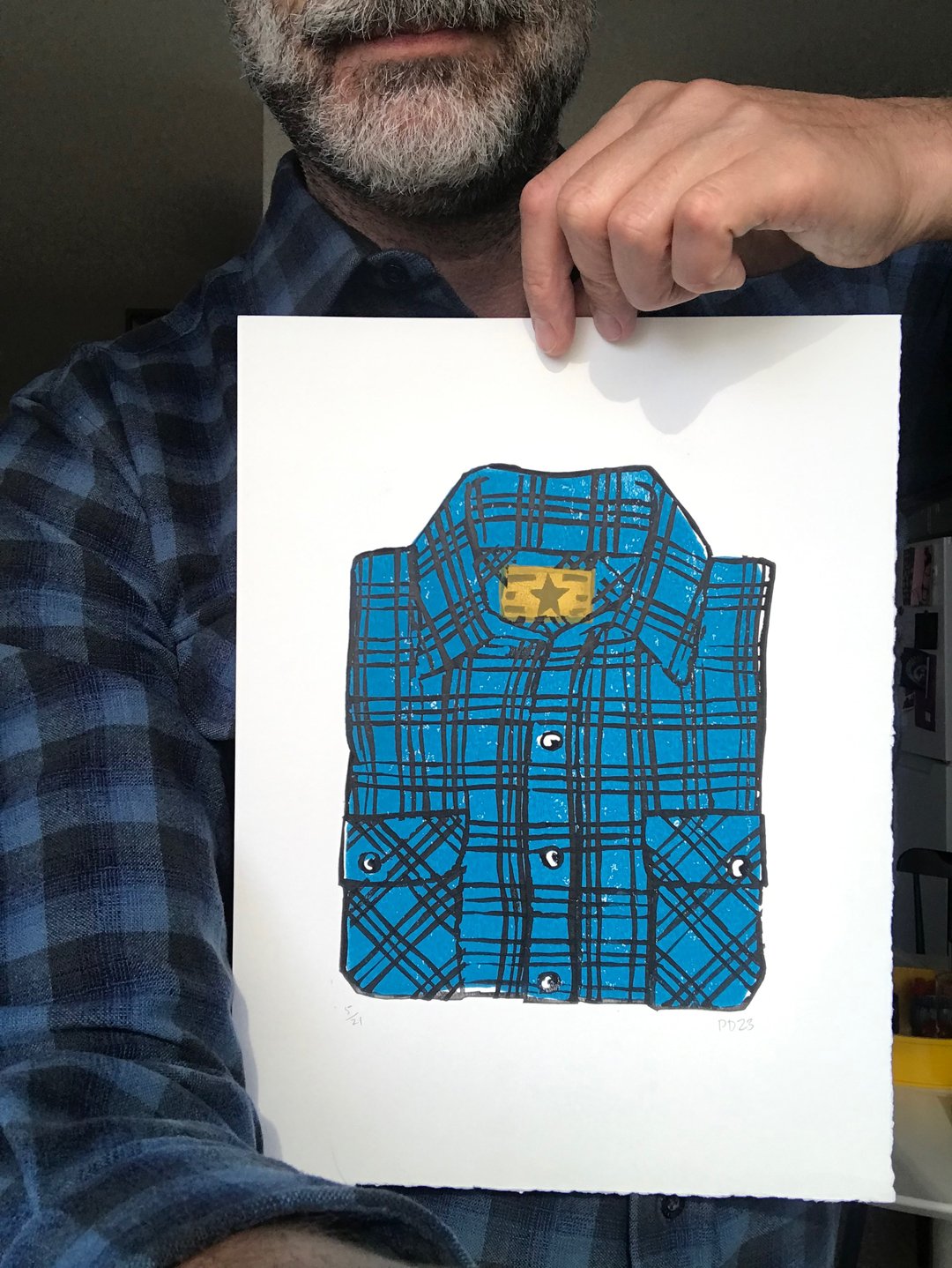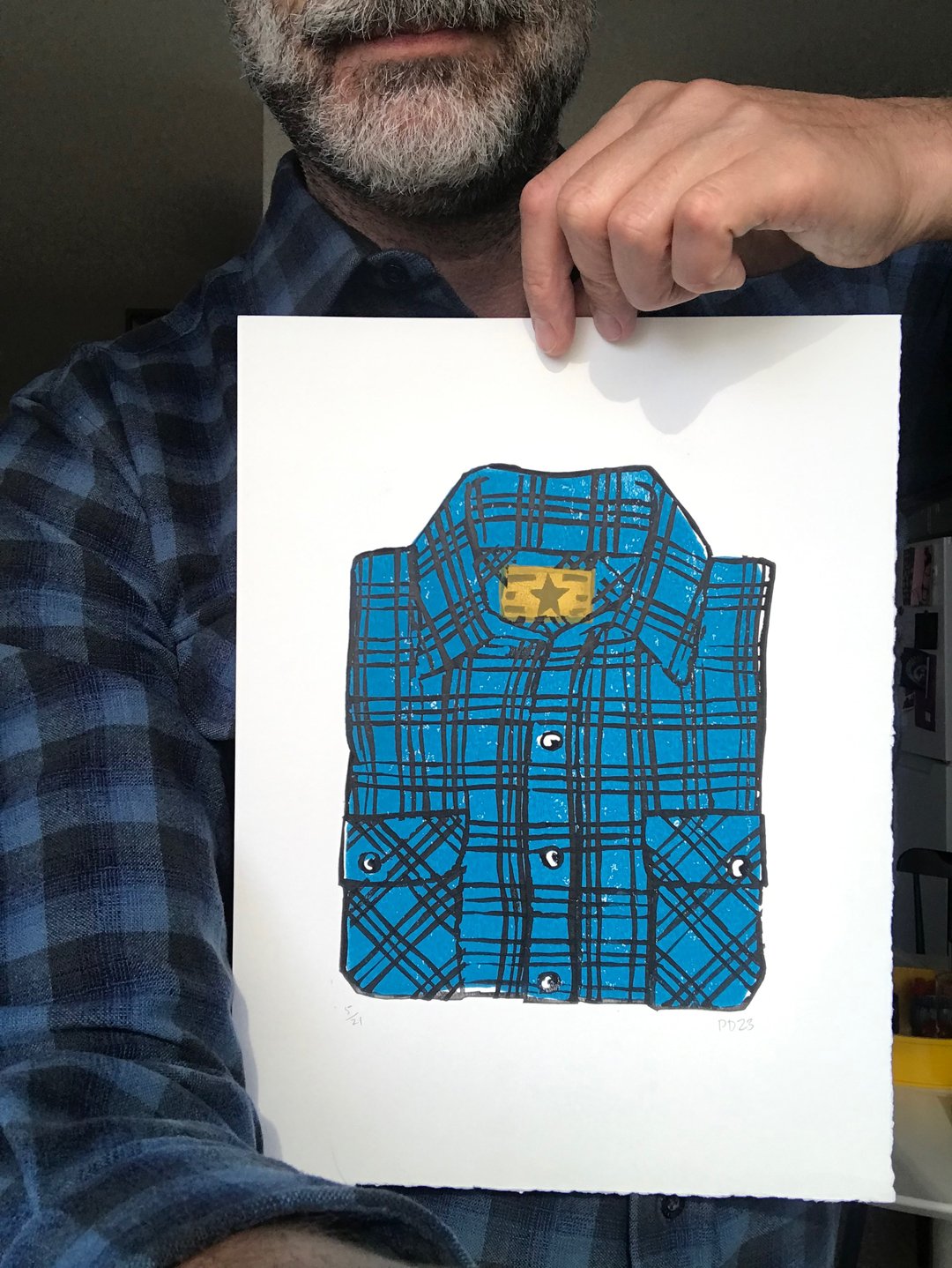 Wool Shirt
$45.00
A lino cut print of my most favourite shirt, a blue Pendleton wool button down. Featuring the Pendleton classic bias-cut pockets and wide collar spread.
A signed and numbered edition of 21 prints, made on 280 gram Strathmore printmaking paper.
Measures 9x12"
Enter the discount code SKIPSHIP and you can skip the shipping fees and pick up the print yourself on Queen West in Toronto.